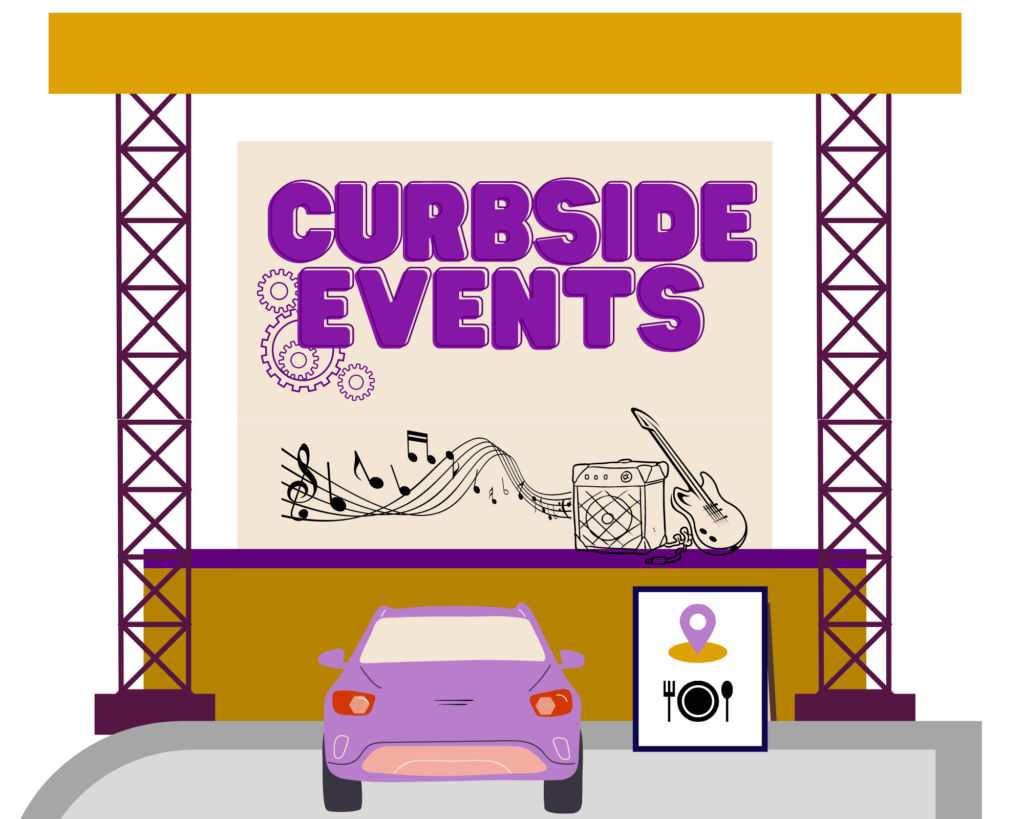 Unforgettable Food, Unforgettable Entertainment
Curbside Events LV is a company that creates unique curbside events utilizing various restaurant establishments.
The restaurants provide food to be picked up "curbside" and taken to specific open lot locations.
You park at the location and enjoy unforgettable food and entertainment experiences in a fully socially distanced environments in your individual car!
You listen to the entertainment through your radio or open window.
The entertainment will be available for you to view clearly on large screens and on large stages!
The Possibilities Are Endless!
Curbside Events LV can be used as a platform for:
non-profit fundraising events
corporate events
client events
celebrations
wedding receptions
Some unique ideas include:
Progressive Curbside dinner pick up
Curbside box dinner pick up
Scavenger hunts curbside
Other socially distanced events in your car!
Curbside Event Contact Form
© Copyright 2020 Leverage LV | All Rights Reserved